about Us.
Read to learn more on how we became the lounge that fits your fitness goals and desires
The Women's Wellness Lounge was created by Delayna K. Watkins in 2011 as the first socially inspired environment aimed at creating healthier lifestyles among women in the community.
In the Women's Wellness Lounge we make being healthy fun, exciting, and extremely easy! Give yourself the experience of being healthy and happy while making new friends. We take health serious enough to make you laugh!
Delayna discovered her passion for empowering women while working as a home health nurse.
She witnessed the health disparities in the community and decided to provide health education and wellness services that addressed these issues.
We are always striving to bring you the best results. But amidst the journey to optimal health, fitness, and empowerment, our commitment to having fun is our main priority. Women's Wellness Lounge & Studio is loyal to having a blast all the way through!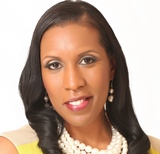 DELAYNA Watkins
Creator
Award winning nurse with a passion for improving the health, wellness, and fitness among women that ultimately impacts their family and the community. She is dedicated to providing a healthy experience and decreasing the health disparities associated with obesity among women.
ROCHELLE MCALLISTER
Event Manager
Event manager extraordinaire providing services to the federal government, non-profit organizations, and multi-million dollar companies. She is an expert at project management with a particular skill set which focuses on logistics, budget, and time management.
THOMAS WATKINS
Co Creator
Successful business owner that recognizes the need for health services in the community and supports the various initiatives developed by the Women's Wellness Lounge team
TONYA YOUNG
Member Services Manager
Serial entrepreneur with impressive skills that focus on embracing the customer experience. She prides herself on determining the person's needs and her goal is to put a smile on their face!
have a CLASS YOU'RE INTERESTED IN? CLICK FOR MORE INFORMATION
ANGELA SANDERS
Health services Member
Professional nurse with a heart to nurture the needs of women and men in the community which focuses on creating a healthy legacy. Most of her time is spent deciding how to over deliver and provide the appropriate support for a healthy lifestyle.